Mission Statement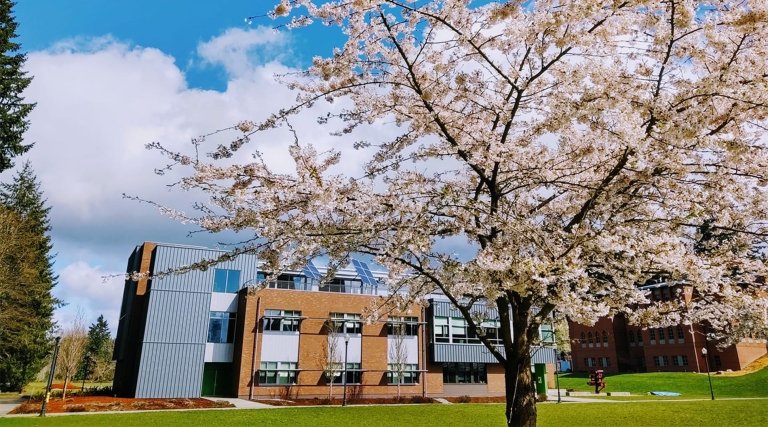 We seek to provide our graduates with an education that will prepare them for successful careers in engineering practice and serve as preparation for advanced graduate studies, all while keeping with our Benedictine tradition as the guiding principle.
This is a great time to be considering a career in engineering and Saint Martin's is a great place to earn your degree. More than 1,300 Saint Martin's engineering graduates have gone on to work on industrial and civil engineering projects in state and local government agencies, as well as nationally and internationally. Over 50 Saint Martin's engineering alumni work at the Puget Sound Naval Shipyard and many others work as city engineers or for the Washington State Department of Transportation. Several Saint Martin's graduates have founded or lead regional, national and international engineering companies. And our faculty members have received numerous national and regional awards and recognition.
The Hal and Inge Marcus School of Engineering is experiencing a sense of renewal. We have new and leading edge new facilities in Cebula Hall, the highest scored Platinum LEED educational facility in the Western Hemisphere, and the Panowicz Foundry for Innovation. We've hired new energetic faculty. We've revised our curriculum to better prepare our graduates to face the challenges of the 21st century. We've established a study abroad program. And we've developed seamless five-year programs enabling students to graduate in five years with their undergraduate and graduate degrees; and we are now offering graduate assistantships to well-qualified students.
Learn more about our Benedictine tradition 
---
Enrollment/graduation
The following charts track the enrollment and graduation rates for the Hal and Inge Marcus School of Engineering.
Read the Hal and Inge Marcus School of Engineering newsletter
Previous issues: