Saint Martin's takes pride in its tight-knit and vibrant community. With over 40 clubs, an active student government, and an engaging program board, Campus Life holds the key to your involvement. Whether you want to have a fun night with friends or make a difference in your community, we have the tools to get you started.
Check out our Instagram and Facebook to stay up to date!
---
Get Involved on Campus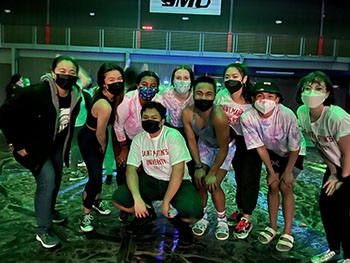 Campus Activities Board (CAB)
Campus Life employs a team of students known as CAB who plan 80+ events each academic year! These events provide tons of opportunities for you to find, appreciate, and enjoy our community. CAB hosts traditional events each year like Winter Ball and  High Stakes Bingo; but also a variety of events such as Open Mic Nights, Crafts & Convos, Comedians, and more - there's something for everyone!
Want to join CAB? Check if they're hiring on Handshake!
---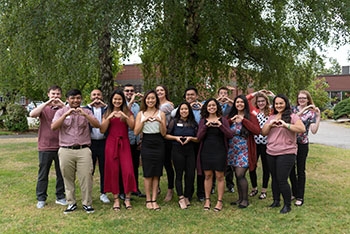 Associated Students of Saint Martin's University (ASSMU)
The Associated Students of Saint Martin's University are your student government at SMU! ASSMU works throughout the year to ensure your voice as a student is heard, with senators who work with academic departments and senators who represent groups of students, like the Senator of Commuter Students. 
---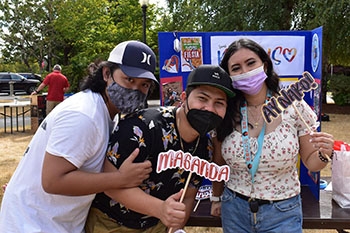 Campus Clubs & Organizations
With over 40 active student clubs and organizations we're sure to have something that you'll love! From academic clubs, to interest based clubs, and clubs centering on faith - there's a little something for everyone. If you can't find what you're looking for, starting a club is easy! Come by the Office of Campus Life in the Trautman Union Building (TUB) to learn more!
Learn more about our clubs here.
---
Find Community at our Student Union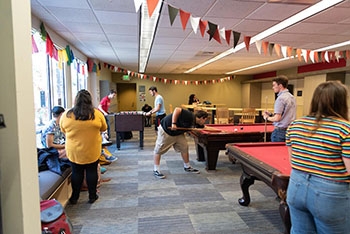 The Trautman Union Building (TUB)
The Trautman Union Building is a place for students to gather and find community, whether they are studying, playing a game of ping pong between classes, or attending an event. The TUB is also our commuter student hub with free lockers and free refreshments for commuter students. 
Stop by and check out all the TUB has to offer!
$5 movie ticket sales every day (two per student ID)

Free locker rentals for commuter students

Free refreshments

Study and lounge space

Game room, including ping pong, pool, foosball

Video game and TV area for student use