Jill Walsh, Ph.D., PE
Jill Walsh, Ph.D., PE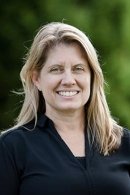 Associate Professor, Civil Engineering
5000 Abbey Way SE
Lacey, WA 98503
"Knowledge transfer is vital in the engineering profession and benefits the mentor as well as the apprentice. Just as mentoring is a knowledge pathway for students and young professionals, it is also a pathway for continued professional development for the practicing engineer. As professionals building knowledge daily, we may too easily forget how far we've come and where we started. Working with students is rewarding. They have fresh perspectives, unburdened by the veteran engineer's "should not" experiences and expectations about cost prohibitions, and they are eager to learn and grateful for the professional's time. Experience can humble you, change your perspective, broaden your horizons, and open your eyes to new ideas. I hope to present my students with opportunities to learn for themselves about the values of questioning, observing, listening, and pushing oneself to continuously improve and learn."
Areas of Expertise
Structural engineering
Seismic design and analysis
Bridge design
Geotechincal engineering
Construction engineering
Contracts and management
Education
Ph.D., University of California San Diego; M.S., ibid.; B.S., California State University Fresno
Dr. Jill Walsh is an assistant professor of Civil Engineering. Her primary research interests are in integral connections of bridges designed for rapid reconstruction, infrastructure resilience and seismic design for integral bridge connections. Dr. Walsh is the faculty advisor for the St. Martin's student chapter of American Society of Civil Engineers (ASCE).
Prior to joining St. Martin's in the fall of 2015, Dr. Walsh worked for T.Y. Lin, International's Olympia, Washington office. During her thirteen years at T.Y. Lin, Dr. Walsh was involved in design, construction engineering and construction support of bridges for clients such as the Federal Highway Administration, Ministry of British Columbia, Sound Transit (Seattle), Trimet (Oregon), Oregon Department of Transportation, City of Chicago as well as multiple major bridge contractors.
Professional associations​
Registered PE In California, Oregon, Texas and Washington
American Society of Civil Engineers (ASCE)
Society of Women Engineers (SWE)
Structural Engineers Association of Washington (SEAW)