Jintae Lee, Ph.D., P.E.
Jintae Lee, Ph.D., P.E.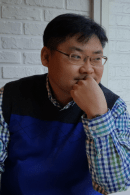 Lecturer, Civil Engineering
Cebula 203F
5000 Abbey Way SE
Lacey, WA 98503
Education
Ph.D. Geotechnical Engineering, Purdue University
M.S. Geotechnical Engineering, Chung-Ang University
B.S. Civil Engineering, Chung-Ang University
Background
Dr. Jintae Lee, currently dam safety engineer with Washington State Department of Ecology, has been teaching Foundation Engineering/Advanced Foundation Design, Soil Mechanics Lab, and Engineering Geology at Saint Martin's since 2016. Prior to joining the state agency, he worked as a geotechnical engineer at HNTB Corporation and a lecturer at Marquette University in Wilwaukee, Wisconsin. He has more than 20 years of professional background in both industry and research combined with teaching experience, especially the analysis of pile foundation, slope stability, soil retaining wall, soft ground improvement and site investigation, including in-situ tests and lab tests. Before joining HNTB, he worked as a post-doctoral research associate at Purdue University after obtaining his Ph.D. in 2008. Dr. Lee previously taught Foundation Engineering for seniors and graduates at Marquette for three years. He has not only academic experience but also industrial experience by participating in most aspects of managing geotechnical engineering projects. He is a registered Professional Engineer in the states of WA, OR, WI, and MI.
Registration
Professional Engineer: Washington (#51939), Oregon (#90726), Wisconsin (#42478-6), Michigan (#6201059021)