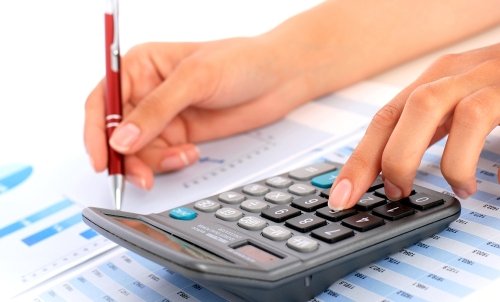 Accounting at Saint Martin's University focuses on the collection, analysis and communication of financial information for public and private organizations, or individuals. Saint Martin's prepares accounting graduates for responsible positions in private practice, corporate accounting, and governmental service through a deep foundation in current technologies and best practices.
Why Saint Martin's University?
Proximity to Washington state capital, Olympia
Emphasis on internships
Business-specific career and internship fairs held on campus each semester
Faculty members are both educators and business professionals
Small class sizes and one-on-one mentoring with faculty
Training in industry standard software
Extra-curricular activities, competitions and networking opportunities
4+1 dual degree program: qualified students earn bachelor's and MBA in 5 years
A rigorous yet supportive educational environment
Exposure to all functional areas of business and economics
Well-rounded, liberal arts education
Research, internships and study abroad
Proximity to the Washington state capital allows for access to quality internship opportunities
H&R Block, Enterprise, local CPA firms
Study abroad opportunities tied specifically to business curriculum in countries such as Germany, South Korea and Japan
35-40 percent of students are offered a job at their internship site
Accounting partnership
We are proud to be in partnership with the Nisqually IIA Chapter as their grant assists our accounting students financially with the Internal Audit Practitioner Program.
ACBSP accreditation
Saint Martin's University's School of Business is accredited by the Accreditation Council of Business Schools and Programs (ACBSP).
We are also a member of the AACSB Business Education Alliance.
Accounting Requirements
Accounting is "the language of business" and is an essential part of every business organization. The study of accounting helps students develop analytical, communication, and problem-solving skills as well as master the principles that govern financial reporting and decision making for responsible positions in public practice, corporate accounting and governmental service.
Certain courses are only offered once a year. This is noted next to the course title.  Details can be found in the academic catalog.
Accounting degree checklist and audit sheet (2021-2022)
Foundation courses (21-22 credit hours)
MTH 161: Mathematical Methods for Business and Social Sciences  -OR-  MTH 171: Calculus I
MTH 201: Introduction to Statistics
ECN 201: Principles of Microeconomics
ECN 202: Principles of Macroeconomics
ACC 201: Principles of Financial Accounting
ACC 202: Principles of Managerial Accounting
BA 225: Business Law I
Common professional component (24 credit hours)
BA 300: Principles of Finance
BA 302: Applied Quantitative Business Techniques
BA 305: Business Communications
BA 320: Operations Management
BA 330: Marketing
BA 420: International Business and Global Economics
BA 435: Corporate Finance
BA 499: Business Strategy
Upper-level major course requirements (24 credit hours)
ACC 301: Intermediate Accounting (Fall only)
ACC 301L: Accounting Lab
ACC 302: Intermediate Accounting (Spring only)
ACC 351 and ACC 351L: Individual Tax and Individual Tax Lab  -OR-  ACC 352 and ACC 352L: Business Taxation and Business Taxation Lab
ACC 353: Managerial Cost Accounting (Fall only)
ACC 450: Auditing (Fall only)
ACC 450L: Auditing Lab
Electives: 6 semester hours in upper-division accounting electives
Accounting

at a Glance
Degree

Bachelor of Arts
Program Type

4+1 Accelerated
Major
Minor
Campus

Main (Lacey)
Saint Martin's-JBLM
Type of Instruction

In Person
School
Resources