John Craighill, MPA
John Craighill, MPA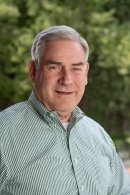 Lecturer, Accounting
Old Main 379
5000 Abbey Way SE
Lacey, WA 98503
John has worked 25 years as an internal auditor for the Liquor Control Board, Dept. of Social and Health Services, Washington's Lottery and retired from the Evergreen State College. At Evergreen, he served as the Ethics Advisor and Copywrite Officer. His work experience has been primarily retail in the private and public sectors. 
 
John has an undergraduate degree in accounting and computer science and a master's degree in public administration. He holds a certification as a Governmental Auditing Profession from the Institute of Internal Auditors and a Certified Fraud Examiner from the Association of Certified Fraud Examiners.  
 
John has been a member the local chapter of the Institute of Internal Audits (IIA) for 15 years and served as President of the local chapter and District Representative for the Oregon and Washington chapters. He is an adjunct faculty member of St. Martin's University and teaches a course in Internal Auditing, Financial Auditing, Fraud Examination, Ethics and Data Analytics Software.