Liz Nutter, DNP, CNM, FACNM
Liz Nutter, DNP, CNM, FACNM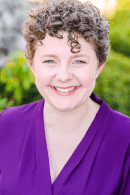 Assistant Professor of Nursing
Old Main 112
5000 Abbey Way SE
Lacey, WA 98503
Biography
Liz Nutter served in the United States Army and retired in 2021 as a Lieutenant Colonel. She is a proven nursing leader with more than 20 of nursing and healthcare leadership experience. She is a board-Certified Nurse Midwife and is recognized as a national expert in waterbirth and hydrotherapy evidence-based practice. She was the Director of the United States Army's Obstetrics and Gynecology Post-bachelorette Nursing Program from 2014-2017. Her last military assignment was at Madigan Army Medical Center where she served as the Chief Midwife. 
She graduated from University of Portland with a BSN in 2021, an MSN from Radford University with a certificate in Midwifery from Shenandoah University in 2009. She earned her Doctor of Nursing Practice degree at Frontier Nursing University in 2014. She was named a fellow in the American College of Nurse Midwives in 2020 and was the United States Army Surgeon Generals Consultant for Women's Health Nursing from 2017-2020.
Books
Nutter, E. (2018). Support for women during labor.  In R. King., M. Brucker., K. Osborne., & C. Jevitt (Eds.), Varney's midwifery (pp. 51-985).  Jones & Bartlett Learning. 
Nutter, E., Shaw-Batisita, J.  (2016). The midwife as catalyst: Promoting institutional change and hydrotherapy to facilitate physiological childbirth. In B. Anderson & S. Stone (Eds.), Best practice in midwifery: Using the evidence to implement change (pp. 429-446). Springer. 
Nutter, E.  (2016). Decreasing vulnerability in birth: Waterbirth in military treatment facilities. In M. DeChesnay, & B. Anderson (Eds.), Caring for the vulnerable, (pp.253-262). Jones and Bartlett.
Publications
Kane-Lowe, L., & Nutter, E.  (Eds).  (2017).  A Model Practice Template for Hydrotherapy in Labor and Birth.  Journal of Midwifery and Women's Health, 62(1):120-126.  doi" 10.111/jmwh.12587 
Munroe, M., & Nutter, E. (2016). Hydrotherapy during the First Stage of Labor. Army Medical Command Policy Memo 16-004. 
Nutter, E. Meyer S., Shaw-Battista J., Marowitz A. (2014). Waterbirth: An Integrative Analysis of Peer-Reviewed Literature.  Journal of Midwifery and Women's Health, 59(3): 286-319. doi:10.111/jmwh.12194 
Nutter, E., Shaw-Battista J., Marowitz A. (2014). Waterbirth Fundamentals for Clinicians. Journal of Midwifery & Women's Health, 59(3), 350-354. doi:10.111/jmwh.12193
Nutter, E.  (2013).  Hydrotherapy and childbirth: An evidence-based protocol to guide waterbirth in Army hospitals. [Doctoral capstone, Frontier Nursing University]. Frontier Campus Repository. https://frontier.contentdm.oclc.org/digital/collection/dc/id/105/rec/1
Recognition
Fellow American College of Nurse-Midwives 2020
Order of Military Medical Merit United States Army 2019
US Army Surgeon General 9A Designator 2019
Kitty Ernst Award American College of Nurse Midwives 2016
Evangeline G. Bovard Award 2013
DAISY Nursing Excellence Award 2012