Writing tutoring is available at no cost to Saint Martin's students for any classes that require writing assignments, from basic writing through graduate-level classes. All tutors are recommended by faculty for their skills in writing and ability to support their fellow students in their own writing. Tutors are trained to facilitate academic, personal, professional and creative writing across all disciplines. Peer tutors provide both individual and small group tutoring sessions, both in person and by using Bookings and Zoom if the appointment is virtual. Please note that our webpage and booking system are subject to change with new tutors added and more information about tutoring, so check back often.
Drop-in writing tutor hours - fall 2023
Schedule a writing tutor appointment
---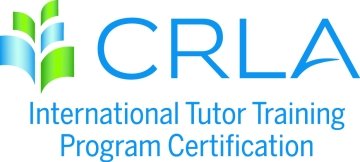 The Peer Tutoring Program has been awarded certification as a Level 1 certified tutor training program by the internationally recognized College Reading and Learning Association (CRLA).