Julie Yamamoto, MA
Julie Yamamoto, MA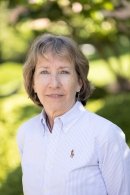 Director of Academic Support
Director, The Writing Center
Instructor, English
The Writing Center, lower level O'Grady Library
5000 Abbey Way SE
Lacey, WA 98503

 
"The only way to become a writer is to be a reader first. Read diligently, widely, and voraciously - especially in your genre. The lessons will seep in over time and make you a stronger writer." - Nita Prose
Areas of Expertise
Composition and editing
Medical and scientific writing
Business communications
Journalism
Technical writing
Cross-cultural communication
Literature
Scholarly publishing and editing
Writing center management
Education
M.A., University of Cincinnati
B.A., Marygrove College
---
"Have fun with the writing process. Writing is the only thing you have any control over." - Adam Oyebanji
---
Biography
Julie Yamamoto earned a B.A. with a double major in music and English from Marygrove College in Detroit, Michigan, a small, Catholic, liberal arts school similar to Saint Martin's. She earned her master's degree in English with a concentration in 20th century American literature from the University of Cincinnati. Professor Yamamoto has worked as a writing tutor and a journalist, and has taught in higher education settings in Ohio, Mississippi, Texas, and Japan, where she lived for 2 years. 
Professor Yamamoto has taught a variety of classes at SMU since 2006. These include English 100, Core 120, Intro to Journalism, Professional Writing, Science Writing, Business Communications, and Ethics and Writing. She became the director of the Writing Center in August 2020. 
Professor Yamamoto also has a freelance editing service specializing in scholarly publications and has edited numerous journal articles and books for physicians, with clients in the U.S, Japan, Turkey, and Brazil. She is a member of the American Medical Writers Association, the College Reading and Learning Association (CRLA), and the Association for Writing Across the Curriculum. 
Although a native of the American Midwest, Professor Yamamoto has lived in many places and learned the challenges and beauties of crossing cultures, both inside and outside the U.S. She has a distinctly pragmatic approach to teaching, believing that her primary focus is what best serves the students as they seek to discover new ideas, new talents, and consequently, themselves and their role in society.
Select Publications:
Language editor for:
Cartographic Atlas of Brain Anatomy (Spring Nature)
Surgery of the Cranial Base (Kluwer)
Meningiomas (Raven Press)
Color Atlas of Meningiomas (Lippincott-Raven)
Controversies in Neurosurgery (two volumes: Thieme)
Professional Associations/Memberships:
American Medical Writers Association
College Reading and Learning Association (CRLA)
Association for Writing Across the Curriculum