Donald Conant, Ph.D., MBA
Donald Conant, Ph.D., MBA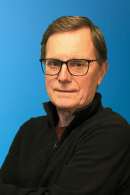 Chair, Business Administration and Economics
Professor, Business
Old Main 376
5000 Abbey Way SE
Lacey, WA 98503
Office Hours
Tuesdays and Thursdays
11:00 a.m. - 1:00 p.m.
In person
"Business is everywhere, from the family dining room table to the multi-national boardroom. Wherever you fit in, we can help you succeed."
Areas of Expertise
Operations research
Management sciences
Quantitative methods
Organizational leadership
Education
Ph.D., Gonzaga University, 2007
M.B.A., Saint Martin's University, 2002
B.A., Leiden University (Netherlands), 1992
B.A., Northwest University, 1985
Biography
In addition to associate professor to the School of Business, Dr. Conant serves on the board of directors of a local steel products manufacturing company. Dr. Conant directed for-profit and non-profit entities in Europe for over ten years. He currently serves as a board member for the Washington State Health Benefit Exchange Board and as Chairperson of the WAHBE Audit and Compliance Committee. He is also a member of the Association of Washington Business and the Thurston County of Commerce.
 
Select publications:
Conant, D. D. & Chaille, S. (2022). Asset depreciation method comparison: An Excel-based classroom exercise. Journal of Education for Business, 97(5), 351-356. DOI: 10.1080/08832323.2021.1967841
Conant, D. D. (2018). Examining critical and near-critical paths: An Excel-based classroom exercise. Journal of Education for Business, 93(6), 285-291. DOI: 10.1080/08832323.2018.1490685
Conant, D. D. (2015). Developing a scalable model to analyze expanding data sets. INFORMS Transactions on Education, 15(3), 215-223. http://dx.doi.org/10.1287/ited.2015.0137
 
Professional associations/memberships:
The Association of Washington Business
The Thurston County Chamber of Commerce
 
Accomplishments:
Member, Washington State Health Benefits Exchange Board
Chair, WAHBE Audit and Compliance Committee
Past member, Association of Washington Business Board of Directors
Past Chair, Association of Washington Business Healthcare Reform Committee
 
Areas of interest:
Operations Management
Organizational Leadership
Quality Management
Organizational Behavior