Welcome, current and prospective nursing students!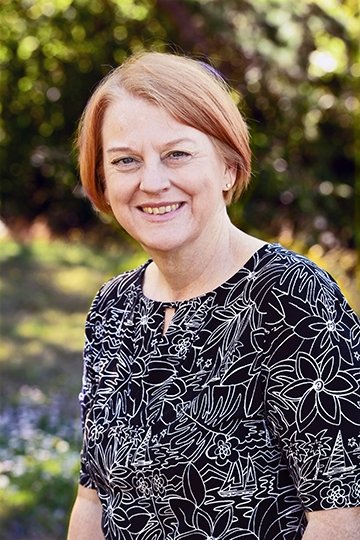 The Saint Martin's nursing program is committed to educating nurses who are committed to evidence-based practice, social justice and lifelong learning to meet the needs of the global community in the 21st century. The Department of Nursing is dedicated to creating a learner-centered education grounded in the University core themes of faith, reason, service and community. We have adopted the theme Nurses with a Heart to reflect the values of the Saint Martin's community.
Starting fall 2019, Saint Martin's will offer two pathways to the BSN: a traditional pre-licensure program and the RN to BSN program.
We have received approval for the new BSN program from the Northwest Commission on Colleges and Universities and the Washington Nursing Commission to enter traditional BSN students starting fall 2019. In fall 2020, we will begin entering students into the upper division nursing courses, including transfer students. When the traditional BSN program is fully enrolled, there will be 48 graduates a year from the BSN program.
There has never been a better time to become a nurse! The traditional BSN program will focus on developing the knowledge and skills for nursing across a variety of settings. The Bruno and Evelyn Betti Nursing Education Center will have state-of-the art nursing learning labs and classrooms, so students can develop and practice their nursing skill before working with patients in the clinical setting. Our clinical partners include the local health systems and community sites. Graduates will be well prepared for the challenges of nursing as they graduate.
Saint Martin's understands that RNs who wish to earn their BSN degree are often employed, have families and require a program that allows for integration of those lifestyles. Our course schedule meets one evening a week at our Lacey campus and provides options for full or part-time attendance in order to benefit busy RNs who endeavor to achieve their educational goals. Clinical practicums are in the local community and are scheduled at times that work for the student and their preceptor mentor.  
There is a growing shortage of nurse educators and primary care providers. If you plan on furthering your education with a master's or doctorate in nursing, both of Saint Martin's BSN pathways will prepare you well for further graduate nursing education. 
Tuition at Saint Martin's is not as expensive as you might think! Most students qualify for generous financial aid packages. To learn more, please contact us through one of the information sessions listed on the web site, or send a message to admissions@stmartin.edu or nursing@stmartin.edu. We are happy to talk with you about your future as a Saints nurse.
We would love to have you join the Saint Martin's community to earn your BSN. Contact us to learn more about the possibilities!
Teri Woo Ph.D., ARNP
Professor and Director of Nursing