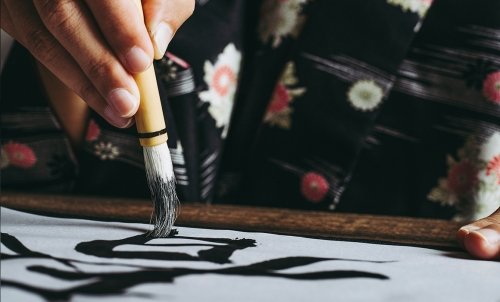 The Japanese studies minor is intended to broaden a student's knowledge of Japan and the country's language and culture. It's also fun to learn and use Japanese!
Why Saint Martin's University?
This minor program is composed of Japanese language courses, as well as courses in intercultural communication, history, and international business and economics.
What can I do with this major?
A minor in Japanese studies is especially useful to business administration students interested in developing the communication skills needed for successful business transactions with Pacific Rim firms. Those with majors in other disciplines can also broaden their education and future potential through a linkage of courses within their major to Japanese language and other studies. In addition, the federal government is one of the largest employers of people with foreign language skills.
Japanese Requirements
Visit the undergraduate academic catalog for a complete breakdown of Japanese minor requirements.
Lower-division courses (12 credit hours) 
JPN 101: Introduction to Japanese I
JPN 102: Introduction to Japanese II
JPN 201: Intermediate Japanese I
JPN 202: Intermediate Japanese II
Upper-division courses (six credit hours)
Six credit hours from the following, including at least one non-language course:
JPN 301: Advanced Japanese I
JPN 302: Advanced Japanese II
JPN 395: Special Topics
JPN 495: Special Topics
Non-language course from:
PLS 352: Government and Politics of Asia  -OR-  other courses numbered 300 or above that relate to Asian history and culture, subject to approval of the Department of World Languages
Japanese

at a Glance
Program Type

Minor
Campus

Main (Lacey)
Type of Instruction

In Person
School
Resources