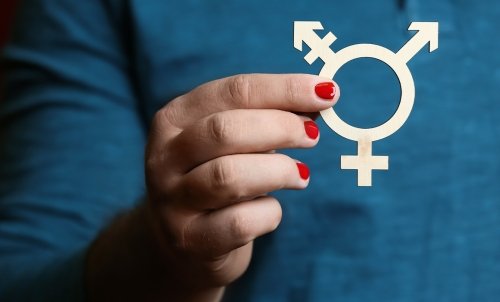 Undergraduate
Gender and Identity Studies
Gender and Identity Studies
The gender and identity studies minor is interdisciplinary and widely covers work from a variety of academic disciplines. Elective coursework is offered in the departments of communication studies, criminal justice, English, history, political science, psychology, social justice, social work, and sociology. To emphasize the significance of an interdisciplinary understanding of gender and identity, students are required to take elective courses in at least two academic departments outside of gender and identity studies.
Why Saint Martin's University?
The Gender and Identity Studies minor, in keeping with the Catholic Benedictine tradition of hospitality and respect for persons, is committed to educational endeavors that emphasize openness to others and engagement with people different from ourselves. The Gender and Identity Studies program offers a comprehensive program that provides students with a multidisciplinary body of theoretical and applied knowledge about both gender and identity. The program emphasizes work grounded in women's studies, men and masculinities studies, queer studies, and critical identity studies.
The minor gives students information about the social construction and conceptualization of gender, gendered experiences, gender identity, and the change in gender roles throughout history. The 112 program also emphasizes the study of social identities and includes classes examining race, ethnicity, sexuality, age, (dis)ability, class, nationality, and religiosity in the social world.
Research and internships
Gender and Identity studies students are active on campus. Their efforts include the coordination and production of several campus-wide awareness-focused events including Take Back the Night and the Clothesline Project.
Gender and Identity Studies Requirements
Required courses (6 credit hours) 
GIS 200: Introduction to Gender and Identity Studies
GIS 300: Feminist and Identity Theories
Elective courses (12 credit hours)
Students must choose one course in at least two different departments outside of GIS.
COM 201: Communication and Identity
COM 320: Media and Culture
CRJ 395 ST: Race, Gender, and Class in Criminal Justice
ENG 381: Women's Literature
ENG 312: Literary Criticism
GIS 250: Men and Masculinities
GIS 350: Queer Theory
GIS 375: Gender and Pop Culture
GIS 295/395: Special Topics in Gender and Identity Studies
HIS 305: History of American Women
HIS 319: American Working Class History
PLS 360: Gender and Global Politics
PSY 310: Psychology of Human Sexuality
PSY 375: Multicultural Psychology
PSY 385: Psychology of Women
SJ 110: Introduction to Social Justice
SJ 301: Social Justice in Literature
SJ 310: Social Justice in Film
SOC 333: Women, Culture and Society
SW 316: History of Women in North American Social Work
Gender and Identity Studies

at a Glance
Program Type

Minor
Campus

Main (Lacey)
Type of Instruction

In Person
School
Resources