LACEY, Wash. - Saint Martin's University announced Shad Hanselman was selected as the next vice president of institutional advancement following a national search. Hanselman currently serves as the assistant vice president for engagement and advancement services at Tarleton State University in Stephenville, Texas.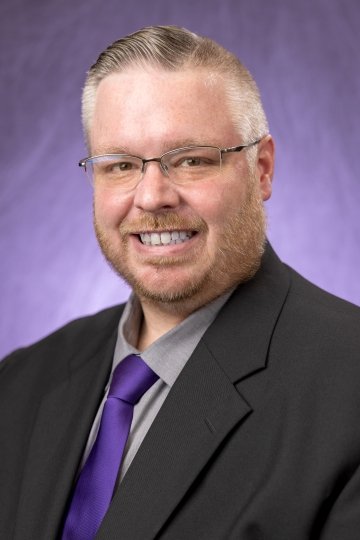 "The Office of Institutional Advancement plays a critical role in fundraising to support our students, our campus and our mission," said University President Jennifer Bonds-Raacke, Ph.D. "I am honored to welcome Shad Hanselman as our new Vice President of Institutional Advancement to lead our future alumni, community and donor relations programs that are so critical to our continued growth and success. We are excited to learn from his vast experience, which includes industry analyses and fundraising strategies from more than 250 colleges and universities across the nation." 
With nearly two decades of experience in the advancement and alumni engagement field from four different higher education institutions, Hanselman brings a wealth of experience and industry best practices. Notably, he also served as the vice president of fundraising product strategy for Ruffalo Noel Levitz, providing leadership and direction for the company's fundraising division product offerings aligned with industry trends and market needs. 
"I am honored to serve a community where every member loves the institution and the mission of Saint Martin's University," said Hanselman. "I have worked with many institutions as an advancement professional and consultant and have rarely seen such loyalty and connection across a campus community." 
Hanselman joins Saint Martin's during its first-ever, historic For Every Saint comprehensive campaign and a record-breaking Gala scholarship fundraiser event. "I am excited to join the dynamic and dedicated Institutional Advancement team and help build upon its great success," said Hanselman. "I firmly believe the authentic community that exists across Saint Martin's has amazing potential for philanthropic engagement and growth as we complete the For Every Saint campaign and align our efforts to support and enhance the future of the University and our students." 
The national search, conducted by Academic Search, was led by a search committee comprised of representatives from the Board of Trustees, students, faculty and staff groups. The search launched in September with finalists visiting campus in late November. 
Hanselman, wife Kate of 16 years, and 9-year-old daughter Kaylee will be moving to the Lacey area in January. "We are looking forward to experiencing all four seasons again after spending the last 12 years in the southern United States," he shared. They will also bring with them Hank and Scarlet, their two rescue dogs, and Ruby, their beta fish, to experience the Pacific Northwest. Hanselman was born and raised in Fort Gratiot, Michigan and earned his bachelor's degree from Michigan State University. 
Saint Martin's University is an independent, four-year, coeducational university located on a wooded campus of more than 300 acres in Lacey, Washington. Established in 1895 by the Catholic Order of Saint Benedict, the University is one of 13 Benedictine colleges and universities in the United States and Canada and the only one west of the Rocky Mountains. Saint Martin's University prepares students for successful lives through its 29 majors, 11 graduate programs, and five certificate programs spanning the liberal arts, business, education, nursing, and engineering. Saint Martin's welcomes more than 1,300 undergraduate students and 250 graduate students from many ethnic and religious backgrounds to its Lacey campus, and more students to its extended campus located at Joint Base Lewis-McChord. 
Published