The Saint Martin's Gala is the University's major fundraising event for student scholarships. Over the years, the black tie affair has grown to be the premier culinary event in the South Sound, featuring a live auction, a five-course gourmet dinner and cooking demonstrations by such renowned chefs as Anne Burrell, Jacques Pépin, Carla Hall and Roy Yamaguchi. All proceeds from the Saint Martin's Gala directly support student scholarships.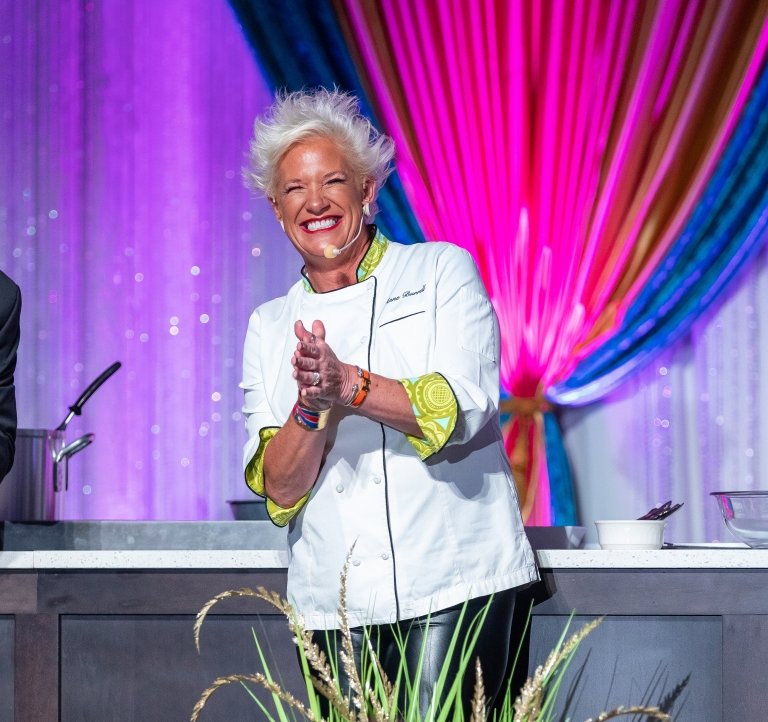 Past Galas
2022 - Chef: Anne Burrell, Alumni speaker: Tracey Porter '20, over $3 million raised
2021 - Chefs: Jacques and Claudine Pépin, Student speaker: Katherine Jamerson '23, $2.7 million raised
2019 - Chef: Carla Hall, Alumni speaker: Ahmadou Seck '11, $1.4 million raised 
2018 - Chef: Roy Yamaguchi, Alumni speaker: Chantal Arevalo '17, $1.3 million raised 
2017 - Chef: Ming Tsai, Alumni speaker: Sancha Elevado '12, $1.2 million raised 
2016 - Chefs: Andrew Zimmern & Ligia Karazawa, Alumni speakers: Crystal Maria '13 and Dillon Linhart '14, $1.2 million raised 
2015 - Chef: The CHEW,  Student speaker: Deveney De La Cruz '15, $1.6 million raised 
2014 - Chef: Lidia Bastianich, Student speaker: Ben Lopez '15, $891,000 raised 
2013 - Chef: Michael Symon, Student speaker: Dillon Linhart '14, $960,000 raised 
2012 - Chef: Guy Fieri, Student speaker: Crystal Maria '13, $760,000 raised 
2011 - Chef: Mario Batali, Student speaker: Jonathon Hew Len '12, $608,000 raised
Interested in becoming a Gala sponsor?
We are grateful to the many generous donors and sponsors who help Saint Martin's Gala become the South Sound's fundraising and culinary event of the year!
If you are interested in sponsoring this year's Saint Martin's gala, please contact Renee Oram and roram@stmartin.edu.
Want to see last year's Gala photos?