Get involved with Campus Ministry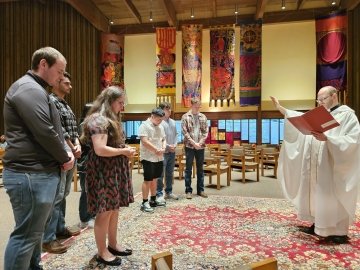 Prayer and worship
Join us for our weekly events during Fall and Spring Semesters
Sunday at 6:30 p.m. - Reconciliation, Abbey Church
Sunday at 7 p.m. - Sunday mass, Abbey Church
Monday-Friday at 4:45 p.m. - Daily mass, Abbey Church
Monday-Thursday 8:30-10:30 a.m. - Free coffee with Campus Ministry, Old Main 316
Wednesday at 8:30 a.m. - Coffee, donuts and fellowship, Old Main 316
Monastic Hours and Mass - Daily, Abbey Church, click this link for the current schedule
---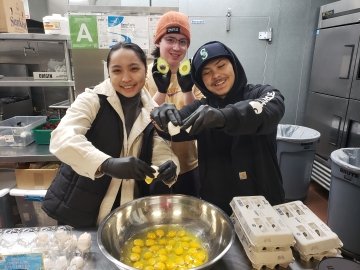 Serve the community 
Year-round volunteer opportunities for service with our community:
Advocacy, learning and service opportunities with our university CRS Chapter (Catholic Relief Services). Fill out the Catholic Relief Services interest form.
Learn more about service and community engagement at Saint Martin's
---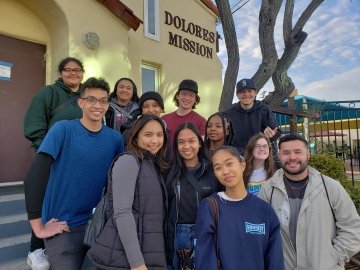 Service Immersion experiences with Saint Martin's
Saint Martin's students explore new horizons through relationships with others in vulnerable communities through service immersions. This year students enrolled in the course ED495: Social Justin in Action to learn about service in preparation for spring break immersions in Los Angeles at Homeboy Industries/Dolores Mission and Tacoma at L'Arche Tahoma Hope. They explored complex issues, built strong relationships, and were forever impacted on their ongoing journey of becoming. Contact us to learn more.