Wendy Fraser, Ph.D.
Wendy Fraser, Ph.D.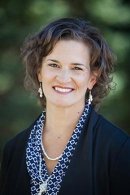 President, Fraser Consulting
Lecturer, Business
Old Main 379
5000 Abbey Way SE
Lacey, WA 98503
Education
B.A. in management and finance, Saint Martin's University; M.S. in human resource management, Chapman University; M.A. in organizational leadership, Chapman University; M.A. in human and organization development, Fielding Graduate University; Ph.D. in human and organizational systems, Fielding Graduate University, doctoral research on trust repair in groups.
Dr. Wendy Fraser believes in and mentors the collective wisdom in an organization by engaging the talents and hearts of people. Through leadership and organization development, she fosters and builds capacity through strengthening human relationships and systems so that groups and organizations thrive. She brings fresh approaches to her work with a flare of humor and can yield results.
For over ten years, Wendy actively researched trust behaviors and trust repair in groups. She is an author, speaker, and consultant who helps groups and organizations thrive. She has over twenty-five years' experience in organization development working with public, private, education, and nonprofit clients throughout the United States, Canada, Caribbean Islands, and China.
She received the State of Washington Governor's Distinguished Managers Award – Sustaining Leader.  And, she was honored with an international humanitarian award for her work with developing leadership strengths in youth around the world.
Wendy holds a doctorate and three Master's degrees. Wendy earned her bachelor's degree from Saint Martin's and has been a part of this community teaching with the School of Business, serving on the Advisory Board, volunteering with the alumni association, and supporting university activities. Wendy lives in Olympia, Washington with her family and is a volunteer in the local public schools and community service organizations.
Accomplishments
2012 Black Belt in Lean Six Sigma.
2011 Circle K International Humanitarian Award - Honored for developing service leadership in youth in several countries.
2009 Golden Acorn Award – Washington State Parent Teacher Association. Honored for volunteerism and running a 5-year Passport Club program for 500 elementary-aged students.
2004 Governor's Sustainable Leader Award
Recognized contributions made while at the Department of Revenue. Approximately 20 leaders statewide are recognized annually for this award out of 100,000 state employees.
2000 Commanders Recognition for Outstanding Teaching – Fort Lewis. Recognized as the annual recipient for this award out of all Chapman University instructors on base.