Tamara Léger
Tamara Léger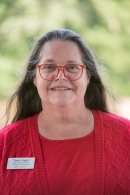 Executive Assistant, Dean of Engineering
Cebula 102
5000 Abbey Way SE
Lacey, WA 98503
"Earth and sky, woods and fields, lakes and rivers, the mountain and the sea, are excellent schoolmasters, and teach some of us more than we can ever learn from books."—John Lubbock
Education
B.A., University of Wyoming
Background
I grew up in Northern California on a small family farm in Cottonwood. My family moved to Cheyenne, Wyoming in my senior year of high school. Prior to graduation, I had already traveled to South Vietnam, the Philippines, Greece, England, France, Germany and Saudi Arabia. I attended the University of Wyoming, and, upon graduation, became a USAF Transportation Officer. After four years of service, I left the military with an honorable discharge and an AF Achievement Medal for writing a new career field regulation! I spent the next 28 years raising two amazing children and honing my administrative professional skills to razor sharpness. I moved to the Pacific Northwest in 1996 and now considers myself a native and wouldn't live anywhere else!
I married my high school sweetheart in 2013, after 37 years of being apart, and am incredibly happy! He finally made good on that Sweet 16 promise ring! We share the same exact birthdate and were married on our birthday. Jon and I both love nature and finding new places to hike and learn more about the beauty and wonder of this region. There are so many places to discover, we'll be busy for years!
I also have a passion for herbology and herbalism and head a small team of four people who steward the Pt. Defiance Park Herb Garden. I love serving others! I'm a Washington Notary Public and provide that service free of charge. I'm also a Minister with the Universal Life Church and have legally married many wonderful couples, with the only payment being invited to the reception!