Mary Jo Hartman, Ph.D.
Mary Jo Hartman, Ph.D.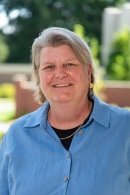 Professor, Biology
​Ernsdorff Center 143
5000 Abbey Way SE
Lacey, WA 98503
One of the Benedictine values that guides Saint Martin's and my own research interests is stewardship: caring for and protecting our environment, not only for our own well-being but also for the well-being of future generations.  Most of my courses include a field component where I take students outside to explore the natural environment, on campus and in nearby parks, beaches, streams, and lakes.  I've taken students to the Nisqually Wildlife Refuge, Olympia National Park, whale watching, and to sample local beaches, streams and lakes, as well as to collect data from our own SMU natural campus.  I hope to get students excited about the natural world around them and increase their interest, curiosity, and knowledge about their environment.
Areas of Expertise
Marine benthic ecology
Crustacean biology
Community ecology
Invasion ecology of marine invertebrates
Larval dispersal of local invertebrates
Ecology and monitoring of invasive species
Education
B.S., University of Iowa; M.S., Western Washington University; Ph.D., University of South Carolina.
I grew up on a dairy farm in Iowa and have always been interested in biology and science.  I taught high school for four years before going on to graduate schools at Western Washington University and the University of South Carolina.  Before I came to Saint Martin's University I taught and conducted marine research at the University of Alaska in Homer, AK.  I joined Saint Martin's University in 2005.