LACEY, Wash. -- Saint Martin's University announces Tanya Smith Brice, Ph.D., as its new Provost and Vice President of Academic Affairs following a national search. She will assume the position effective July 1, 2023. Smith Brice currently serves as the Vice President of Education at the Council on Social Work Education.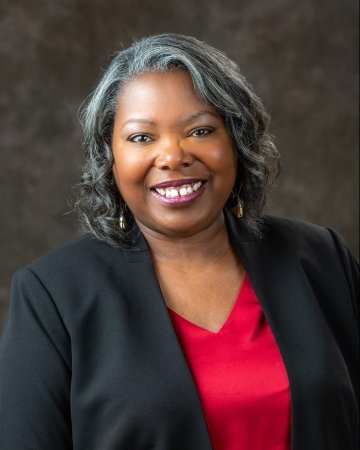 "We instantly knew Dr. Tanya Smith Brice was a perfect fit for Saint Martin's because of her years of dedication to putting students and their success as the top priority," said University President Jennifer Bonds-Raacke, Ph.D. "She also brings extensive academic administrative experience from leading organizational strategic planning and accrediting professional programs to external relations and resource development." 
Smith Brice brings more than 20 years in the classroom as a faculty member and more than a decade of academic administrative experience. Her current position at the Council on Social Work Education focuses primarily on strategic planning, developing and accessing programs, products and services to assist its members in faculty, leadership and curriculum development, educational research, and scholarly teaching.  
"As I learned about Saint Martin's University, I recognized the alignment of my own values with the Benedictine values," shared Smith Brice. "I look forward to working alongside President Bonds-Raacke and fellow President's Cabinet members to take Saint Martin's to the next level with the new strategic plan." 
Her research focuses on addressing issues of structural violence as it relates to the impact of those structures on African American people. Her publications focus on the development of the social welfare system by African American women for African American children and documents structural barriers to African American families. 
The national search was led by a committee comprised of representatives from the Board of Trustees, Saint Martin's Abbey, faculty and staff groups. The search launched in September with finalists visiting campus in early June. 
Saint Martin's University is an independent coeducational university, with undergraduate and graduate offerings, located on a wooded campus of more than 300 acres in Lacey, Washington. Established in 1895 by the Catholic Order of Saint Benedict, the University is one of 13 Benedictine colleges and universities in the United States and Canada, and the only one west of the Rocky Mountains. Saint Martin's University prepares students for successful lives through its 29 majors, 11 master's programs, one doctorate program and seven certificate programs spanning the arts and sciences, business, counseling, education, engineering, nursing, and leadership. Saint Martin's welcomes more than 1,300 undergraduate students and 250 graduate students from many ethnic and religious backgrounds to its Lacey campus, and more students to its extended campus located at Joint Base Lewis-McChord. 
Published