Presented by the Saint Martin's University English Program, the Les Bailey Writers Series brings writers and authors of note to campus to read and discuss their books. It was named in honor of Leslie G. Bailey, Ph.D., a gifted and inspiring English professor at Saint Martin's who was beloved for sharing his great passion for the written word with students. Bailey taught at Saint Martin's from 1975 until his death in 2010.
Upcoming lecture
---
Writing your Story
This event will be held on Wednesday, October 11th, 7 p.m., Worthington Center.
Event is free and open to the public. 
Sponsored by Oly Fed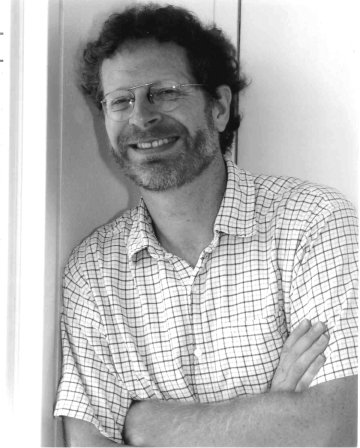 Bryan Willis serves as Artistic Director for the Northwest Playwrights Alliance at Seattle Repertory Theatre. His plays have appeared throughout the U.K., China, Israel, Japan, Canada and U.S., including New York Theater Workshop, Milwaukee Rep, Book-It Repertory Theatre, Riverside Studios in London and Seattle's ACT. Bryan's work has also been featured on NPR and BBC Radio. He has worked in new play development in New York at Playwrights Horizons and later served in the literary department at Lincoln Center as NYU's Playwright-in-Residence while completing his MFA in Dramatic Writing at Tisch School of the Arts. Bryan has had the honor of collaborating on plays, screenplays, radio plays and operas with Kenneth Lonergan, Jim Lynch, Peter Mountford (novel adaptation for German radio) and composer Timothy Brock. He received a gold medallion from the Kennedy Center, where he served on the National Selection Team for the American College Theatre Festival. He lives in Olympia with his amazing wife, Margo, at Willoughby, Significantly Close to the Sea.
Past lectures
---
Christine Day
The Les Bailey Writers Series welcomed Christine Day, a citizen of the Upper Skagit Indian Tribe, as its seventh speaker on October 12, 2022, when she discussed "The Storyteller's Job." Her first novel, I Can Make This Promise, was a best book of the year from NPR, as well as a Charlotte Huck Award Honor Book, and an American Indian Youth Literature Award Honor Book. Her second novel, The Sea in Winter, was a Top 10 Indie Kids' Next selection, a finalist for the Pacific Northwest Book Award, and an American Indian Youth Literature Award Honor Book. She also wrote She Persisted: Maria Tallchief, a biography in Chelsea Clinton's book series about inspirational women. Her next book, We Still Belong, is coming to shelves in Summer 2023. Christine lives with her family in the rainy and resplendent Pacific Northwest.
Her work is represented by Suzie Townsend of New Leaf Literary & Media, Inc.
Nicola Griffith
On October 13, 2021 Saint Martin's hosted lauded novelist Nicola Griffith, a dual US/UK citizen living in Seattle with her wife, novelist and screenwriter Kelley Eskridge. She is the author of seven award-winning novels, including Hild and So Lucky (which both won the Washington State Book Award), with an eighth, Spear, forthcoming in April 2022, and her ninth, Menewood, the sequel to Hild, soon after that. Her shorter work--essays, stories, and opinion pieces--are published in Nature, New York Times, Out, New Scientist, and others. She's also written an award-winning memoir, and is the co-editor of the three-book Bending the Landscape series. She holds a Ph.D. from Anglia Ruskin University, Cambridge, is the founder and co-host of #CripLit, and is known for her work on identifying and tracing bias in the literary ecosystem. She teaches occasionally, but mostly is either writing or hitting heavy bags at the boxing gym. When she isn't lost in researching all things seventh-century she emerges to drink just the right amount of beer and take enormous delight in everything.
Kathleen Flenniken
On Oct. 4, 2018, The Les Bailey Writers Series returned for its fifth installment at Saint Martin's University with a presentation from poet Kathleen Flenniken entitled "A Case of–and for–Poetry." Flenniken studied and worked as a civil engineer and didn't discover poetry until her early 30s. Her collection Plume, published by University of Washington Press in 2012, is a meditation on the Hanford Nuclear Site and her home town of Richland, Washington. The collection won the Washington State Book Award and was a finalist for the William Carlos Williams Award from the Poetry Society of America and the Pacific Northwest Book Awards.

Her first book, Famous, which was published by University of Nebraska Press in 2006, won the Prairie Schooner Book Prize in Poetry and was named a Notable Book by the American Library Association. Her other honors include a Pushcart Prize and fellowships from the National Endowment for the Arts and Artist Trust. She was the 2012–2014 Washington State Poet Laureate. She currently serves on the board of Jack Straw, an audio arts studio and cultural center. Flenniken holds a master of fine arts degree in creative writing from Pacific Lutheran University, as well as bachelor's and master's degrees in civil engineering.
Jim Lynch
On October 4, 2017, Saint Martin's hosted internationally-acclaimed novelist Jim Lynch, author of four novels set in Western Washington with his latest creation, "Before the Wind." The New York Times reviewer Janet Maslin picked his novel "Truth Like the Sun" as one of her 10 favorite books of 2012. That novel was also a finalist for the Dashiell Hammett Prize, given to the best literary crime fiction in North America. Lynch's first novel "The Highest Tide" (2005) won the Pacific Northwest Bookseller Award, was performed on stage in Seattle, and became an international bestseller after it was featured on England's "Richard and Judy" television show. His second novel, "Border Songs" (2009), was also adapted to the stage and won the Washington State Book Award as well as the Indies Choice Honor Book Award.
Molly Gloss
Molly Gloss, author of numerous best-selling and prize-winning novels, including "The Jump-Off Creek", "Wild Life", and "Falling Off Horses", came to Saint Martin's as our third annual Les Bailey Writers Series speaker. In her presentation that evening, "Romancing the West: Rethinking and Rewriting the Greak American Mythos", Gloss discussed her longtime passion with Western literature and history.
Jess Walter
Award-winning author Jess Walter, a native son of Spokane whose 2012 novel, "Beautiful Ruins," spent more than a year on The New York Times Best Sellers List, shared his craft and body of work at the second annual Les Bailey Writers Series. Walter has authored eight books and his short story, "Mr. Voice," has been selected for Best American Short Stories 2015. We had the privilege of hosting him Wednesday, September 30, 2015.
Brian Doyle
Acclaimed author Brian Doyle, whose 14 books of nonfiction, essays, poems and stories provoke deep thought, as well as laughter, was the inaugural author for the Les Bailey Writers Series on October 8, 2014, in the Norman Worthington Conference Center.