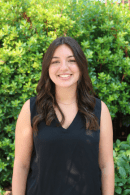 Transfer Admissions Counselor
Old Main 256 E
5000 Abbey Way SE
Lacey, WA 98503
Tessa works with students all over the greater Seattle area transferring from community colleges. She also works with students seeking to transfer from OR, CA, CO, ID, MT, NV, UT and AZ.
Get to know Tessa:
I love getting outdoors and exploring the PNW! My ideal summertime activity is paddleboarding with a side of swimming.
I'm from Olympia, WA - so anything you need to know about the area I can probably tell you!
Come talk to me about movies or books...they're some of my favorite pastimes.