Richard K. Onizuka, Ph.D.
Richard K. Onizuka, Ph.D.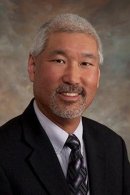 Lecturer, Business
Old Main 379
5000 Abbey Way SE
Lacey, WA 98503
 
Office Hours
By appointment
Background
Richard was founding CEO for Washington State's Health Benefit Exchange (HBE), branded the Healthplanfinder, until September, 2015. Washington's HBE was authorized by state legislation and governed by a bipartisan Board. It launched successfully in October 2013, and by the end of the first week was hailed as one of the more successful exchange launches by the Washington Post. Through the first open enrollment Healthplanfinder continued to receive positive reports from Politico, CBS News, and the Washington Post. By the end of the second open enrollment period, enrollments in qualified health plans (QHPs) and Medicaid expansion totaled over 1.7 million, or one in four Washingtonians. Received awards, and Washington experienced the fourth largest drop in uninsured rates among all states to 6%, reaching Governor Inslee's goal two years early. Achieved sustainable funding from Legislature as required by state and federal law in 2015 legislative session.
Richard has extensive public and private sector executive level policy and operational health care experience. Prior to the Exchange he was Assistant Agency Director for Health Policy for the Washington State Health Care Authority (HCA), where he was responsible for programs and initiatives related to Governor Gregoire's five point plan to improve quality and cost efficiency in Washington's health care system. He was responsible for procuring health care for over 350,000 active and retired public employees, and created or led initiatives and programs in evidence based medicine, quality reporting, payment reform, and health information technology. He also served as the State Health Information Technology (HIT) Coordinator. Prior to his service to the State of Washington, he spent over eight years as a manager and clinic administrator with Kaiser Permanente in Colorado. He is a noted speaker and consultant on health care and health care reform. He has a Ph.D. in Clinical Psychology from the University of Kentucky, and is a licensed psychologist.