Kathleen McKain
Kathleen McKain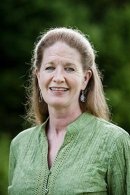 World Languages Chair
Associate Professor, French
Old Main 363
5000 Abbey Way SE
Lacey, WA 98503
Areas of Expertise
French language
Francophone cultures and literature
Translation
Education
M.A., Middlebury College
B.A., Pacific Lutheran University
Background
Professor McKain teaches courses in language and francophone literatures, cultures, and film. She received her B.A. in French from Pacific Lutheran University and M.A. from Middlebury College in Vermont. She attended L'Université de Paris X while completing her thesis entitled "Le SIDA dans le presse française." While in Paris, Professor McKain had the unique opportunity of working directly with students from all over the world at l'École supérieur d'interprètes et de traducteurs (l'ESIT) who were studying to become interpreters and translators for the United Nations. She also has a degree in Education from the University of Washington. She has taught language courses at Tacoma Community College, Pacific Lutheran University and the Evergreen State College. She has also taught in and directed intensive language camps for children at Charles Wright Academy. Professor McKain is very interested in social justice worldwide and translates materials for members of the Congolese community seeking asylum in the United States. While her first love is teaching and language acquisition, Professor McKain also indulges in creative and satirical writing in both French and English. She loves to travel and accompanies students on study tours of France every two years.
Areas of interest (professional / personal)
Professor McKain is a great supporter of the Arts. She is an active participant in the Saint Martin's Chorale and has been known to appear in Saint Martin's Theatre Department productions from time to time.