Caitlin Gordon
Caitlin Gordon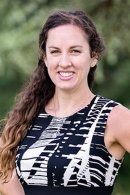 Assistant Director of Transfer Admissions
Old Main 256 D
5000 Abbey Way SE
Lacey, WA 98503

 

Text: 
360-209-0634
Education
A.A., Grays Harbor College; B.A. broadcast communication, Washington State University
Caitlin gets to work with transfer students from SPSCC, Eastern WA, Clover Park, Grey's Harbor, Olympic College, Peninsula College, WA State Universities, All other states
Get to know Caitlin:
I would love to go to Greece, as I have always been fascinated with the history and culture there. I think it all looks stunningly beautiful!

I refer to my desk cleaning style as "organized chaos."

If I could have a $10,000 shopping spree to one store, I would go to Lowe's or Home Depot. Due to my online wishlist, it would be gone before I even set foot in the store.