Jaima Kortlever
Jaima Kortlever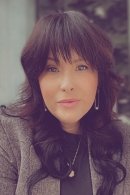 Alumni Engagement Manager
Old Main 214
5000 Abbey Way SE
Lacey, WA 98503
Jaima Kortlever is the Alumni Engagement Manager at Saint Martin's University. She manages the university alumni engagement program, including planning and executing class reunions, Homecoming, Distinguished Alumni Awards, and local and regional social and networking events. She helps implement strategies that support the development and growth of the National Alumni Board volunteers and regional chapters. Creates, maintains, and updates social networking and alumni web pages. Works closely with the Office of Marketing and Communications to promote University alumni events. 
Jaima graduated in May 2021 with her degree in Communication Studies from Saint Martin's University, and she is a first-generation student. Jaima has a student leadership background. She has held positions as the student President and Student Ambassador at Centralia College and the Senator of Non-traditional Students at Saint Martin's University. 
Jaima loves spending her free time with her three children, Gavin, Aiden, and Olivia, going on adventures to new places or having Friday night movie nights at home.