Prerequisites for admission to the RN-to-BSN Program:
Prospective nursing students at Saint Martin's must meet the following requirements to be considered for admission to the RN-to-BSN program:
Admission to Saint Martin's University
Unrestricted Washington State Registered Nurse license. (Applicants currently enrolled in a nursing program may be offered provisional admission, pending passage of the NCLEX and receiving RN licensure which must be obtained by the end of the first semester in the program.)
Associate degree in nursing, diploma in nursing, an international nursing education, or a non-nursing bachelor's degree
Competitive GPA, with a minimum grade of C in each nursing core and prerequisite course
Successful program interview
The RN-to-BSN program requires:
21 credit hours of nursing core courses
Six credit hours of approved elective courses
Completion of all university general education requirements
A minimum of 30 semester credits completed at Saint Martin's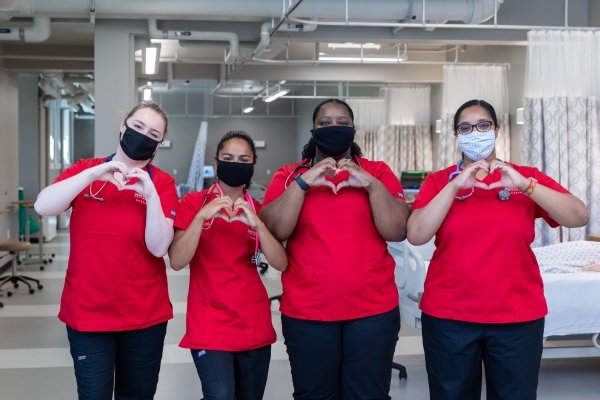 Already meet all the prerequisites for application?
Admission process
Applications will be received and reviewed on a rolling basis.
Complete an application and earn admission.
Submit one official copy of transcripts from every college attended.
Submit a completed FAFSA form for financial aid. The FAFSA may be submitted prior to completing your application to Saint Martin's.
Complete a successful program interview after admission to Saint Martin's University.

You will be contacted to schedule an interview that can be conducted in-person or by telephone.
Upon admission to the RN-to-BSN program, a background clearance check is required, as well as completion of requirements for practicum placement.